Top 10 Animated Disney Movies
Certainly more than 10 of Disney's many wonderful movies have delighted us with their catchy songs and colorful characters, but using the criteria listed below, we picked just that many as the very best of the best.
C

riteria: award wins and accolades; performance at the box-office; critical acclaim; and prevalence in media.

10. The Little Mermaid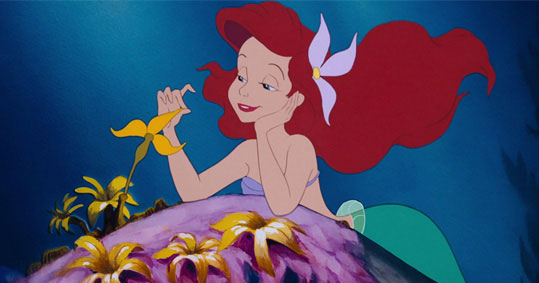 Year of release: 1989
Directed by: Ron Clements, John Musker
Starring: Jodi Benson, Pat Carroll, Christopher Daniel Barnes, Samuel E. Wright, Buddy Hackett

Awards/Accolades: The Little Mermaid won 2 Academy Awards and 2 Golden Globes for 'Best Original Song' and 'Best Original Score', and was nominated for a Golden Globe in the 'Best Picture - Comedy or Musical' category.

Prevalence: The movie's popularity led to a sequel ('Return to the Sea'), a prequel ('Ariel's Beginning'), a television series and a Broadway musical. A live-action version of the movie is currently in development.

Box-office: The Little Mermaid was a great success at the box-office, earning over 200 million U.S. dollars worldwide.

What the critics say: Rottentomatoes.com gives it a score of 92%. In its critical concensus, the website states that it 'ushered in a new golden era for Disney animation with warm and charming hand-drawn characters and catchy musical sequences'.
▷ Next

Sources:
Boxofficemojo.com
IMDB.com