Updated June 1st 2023
Enjoy these cute and colorful free printable pdf Father's Day cards and color-in cards featuring The Lion King's Mufasa and Simba and 101 Dalmatians' Pongo!
The templates are 8.5 x 11 inches. A thick paper is recommended to achieve the best quality card. Simply print the card of your choice, cut around the outline and fold along the center. (Kids should always have a grown-up help!)
Terms of Use: The following printables were made by Disneyclips.com, and are for personal use only.
The Lion King cards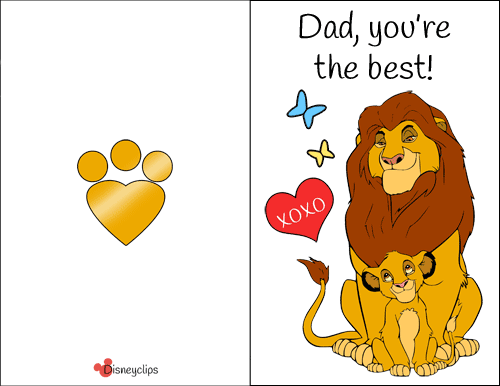 Mufasa and Simba: Dad, you're the best!
Download PDF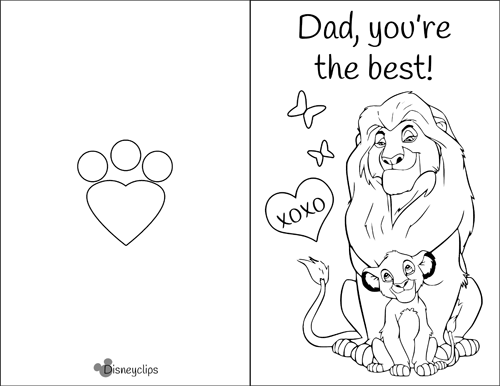 Mufasa and Simba: Dad, you're the best! (color-in)
Download PDF
101 Dalmatians cards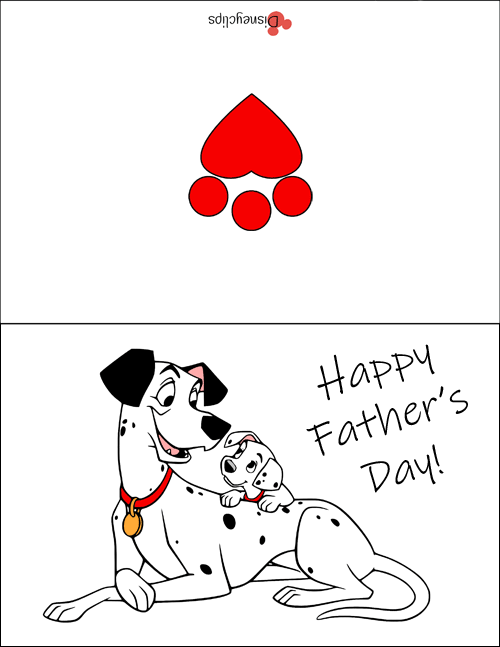 101 Dalmatians: Happy Father's Day
Download PDF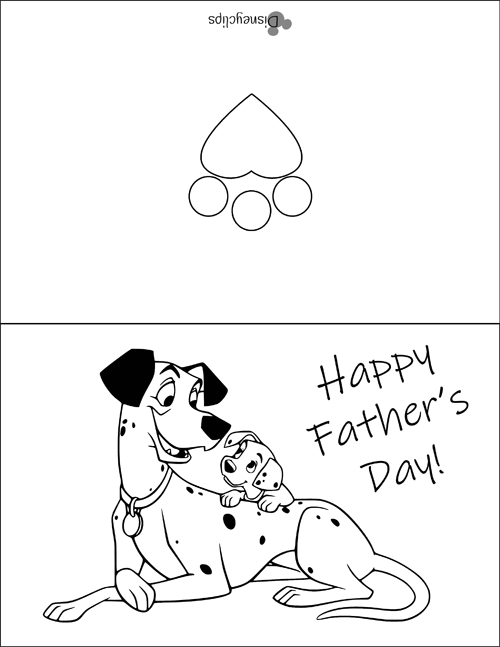 101 Dalmatians: Happy Father's Day (color-in)
Download PDF