Updated April 4th 2023
Which Disney characters' names begin with the letter Z?
They are few, but memorable. These characters definitely stand out from the crowd.
This list (complete with pictures!) includes classic Disney characters and main and minor characters from the official Disney and Pixar animated canon. The list is updated with new movie releases, so check back for more!

Total characters found in the Disney and Pixar canon whose names start with the letter Z: 6
List of Characters
Zazu (The Lion King)
Zeus (Hercules)
Ziggy (The Jungle Book)
Zini (Dinosaur)
Professor
"Z" Zundapp (Cars 2)
Zurg (Toy Story 2)
❮

Disney names that start with A
How many characters can you name in the image below? Find each character whose name is shown!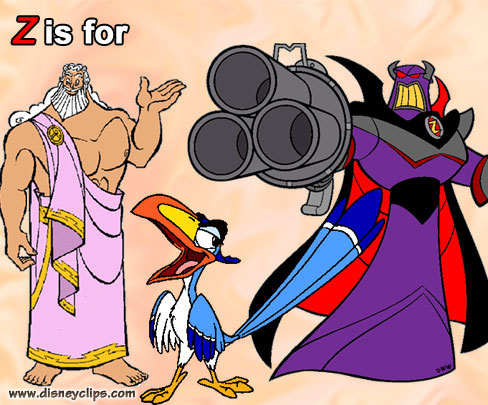 Zazu
Zeus
Zurg
❤ You may also like

The Definitive Disney Dogs List
Disney Princess Names
Source: IMDB