Disney Song Snippets
Some of the best, most memorable song lyrics from animated Disney favorites...
The following images were assembled, drawn and/or colored by Disneyclips.com.
They are intended for non-profit purposes only.
Let's go fly a kit, up to the highest height
Mary Poppins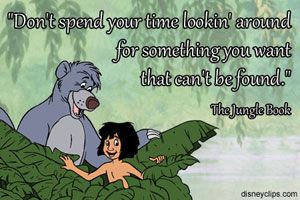 Don't spend your time lookin' around for something you want that can't be found.
The Jungle Book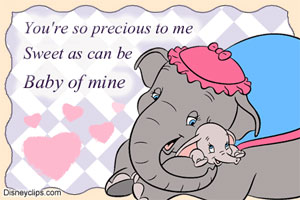 You're so precious to me, sweet as can be, baby of mine.
Dumbo
I will find my way! I can go the distance!
Hercules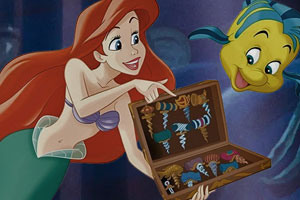 You want thingamabobs?
The Little Mermaid
Watch and you'll see. Someday I'll be part of your world.
The Little Mermaid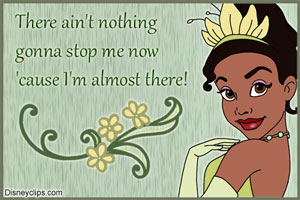 There ain't nothing gonna stop me now 'cause I'm almost there!
The Princess and the Frog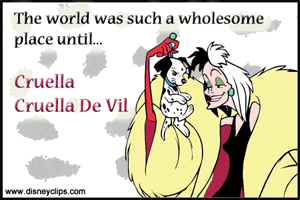 The world was such a wholesome place until ... Cruella, Cruella De Vil.
101 Dalmatians