Disney Song Snippets 2
The following images were assembled and colored by Disneyclips.com. They are intended for non-commercial purposes only.
Let the storm rage on! The cold never bothered me anyway.
Frozen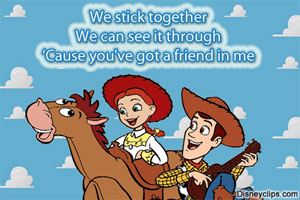 We stick together we can see it through, 'cause you've got a friend in me.
Toy Story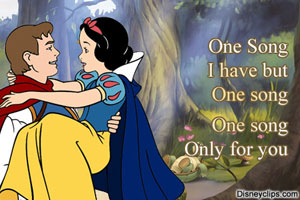 One song, I have but one song: one song, only for you.
Snow White and the Seven Dwarfs


When you wish upon a star, your dreams come true.
Pinocchio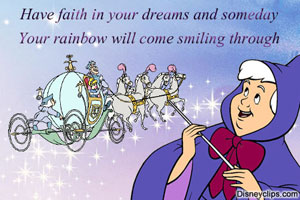 Have faith in your dreams and someday your rainbow will come smiling through.
Cinderella
See the line where the sky meets the sea. It calls me.
Moana