Adventurous young mermaid Ariel, fascinated by humans, longs to explore their world out of the sea. After rescuing and falling in love with the handsome human prince, Eric, she strikes a deal with the sea witch Ursula to trade in her fins for legs in the hope of winning his heart.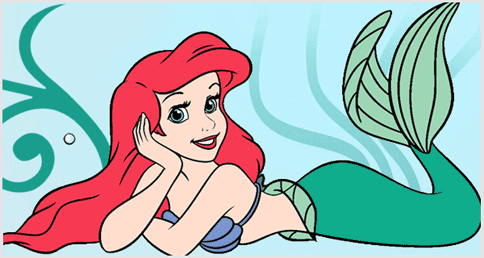 Quick Facts
Movie appearances: The Little Mermaid; Return to the Sea; Ariel's Beginning; Ralph Breaks the Internet
Parents: King Triton and Queen Athena
Best friends: Flounder and Sebastian
Birthplace: Atlantica
Age: 16 (The Little Mermaid)
Occupation: Princess
Did you know?
Ariel is based on the main character from "The Little Mermaid" by Danish author Hans Christian Anderson, first published in 1837 as part of a collection of fairy tales for children. In this story, she is never given a name. Hard to imagine the red-haired princess going by any name other than Ariel today.