Ariel Character Bio
Adventurous young mermaid Ariel, fascinated by humans, longs to explore their world out of the sea. After rescuing and falling in love with the handsome human prince, Eric, she strikes a deal with the sea witch Ursula to trade in her fins for legs in the hope of winning his heart.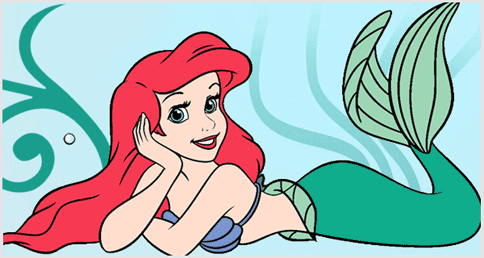 Quick Facts
TV appearances:
The Little Mermaid (1992); House of Mouse; Sofia the First
Parents:
King Triton and Queen Athena
Best friends:
Flounder and Sebastian
Age:
16 (The Little Mermaid)
Hobbies/Interests:
Exploring, collecting human objects
Did you know?
Ariel is based on the main character from "The Little Mermaid" by Danish author Hans Christian Andersen, first published in 1837 as part of a collection of fairy tales for children. In this story, she is never given a name. Hard to imagine the red-haired princess going by any name other than Ariel today.