Mei Lee - Turning Red (2022)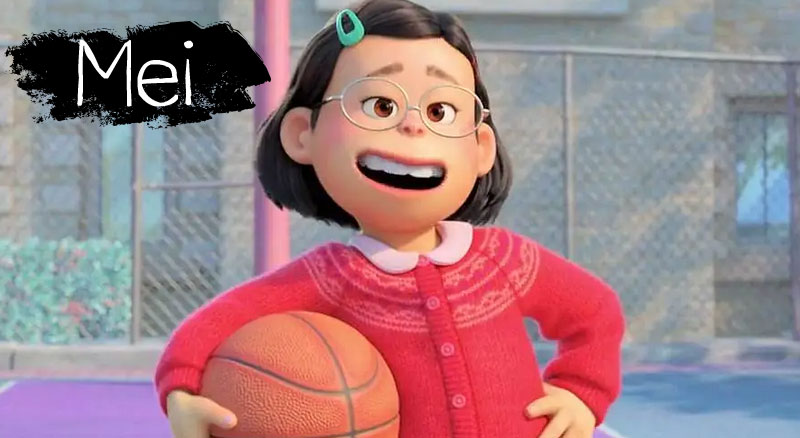 Meilin Lee, familiarly known as Mei, is the confident, dorky thirteen-year-old main character from Pixar's Turning Red. Whenever she gets too excited (which is practically always), she "poofs" into a giant red panda. When in human form, Mei wears silver-rimmed glasses.
Related:
Turning Red coloring pages
Priya Mangal - Turning Red (2022)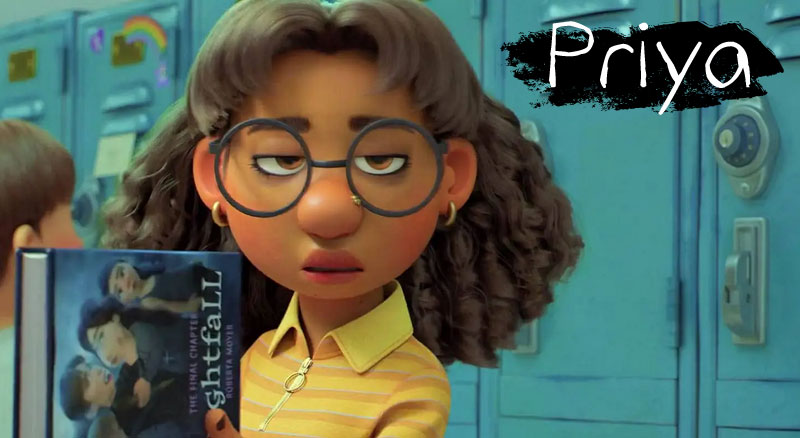 Priya is a chill, mellow girl who appears in the Pixar film Turning Red as one of Mei's best friends. She wears round, navy blue glasses.
Mirabel Madrigal - Encanto (2021)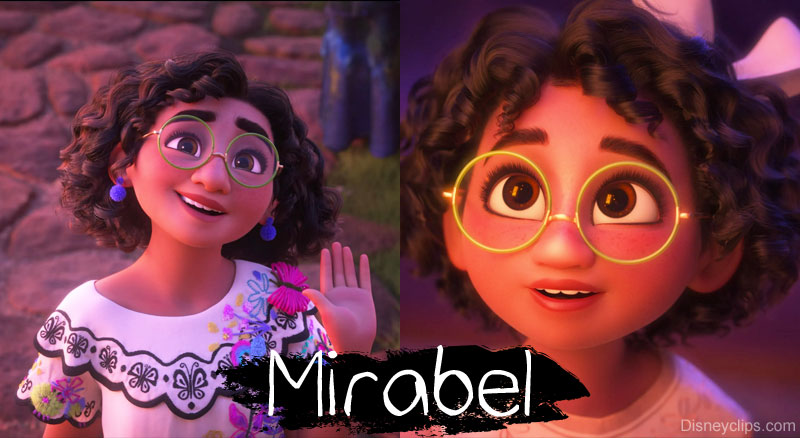 Mirabel is the only non-magical member by birth of the Madrigal family. She's the first lead female character to wear glasses in Disney animated movie history! Mirabel wears glasses with round, bright green frames. She seems to like that style, as she's worn the same glasses since she was little.
Related:
Disney Characters From A to Z
Sadness - Inside Out (2015)
Sadness is one of the five emotions inside the mind of young Riley Andersen. Due to her nature, she finds it difficult to be positive. She wears large dark purple glasses.
Honey Lemon - Big Hero 6 (2014)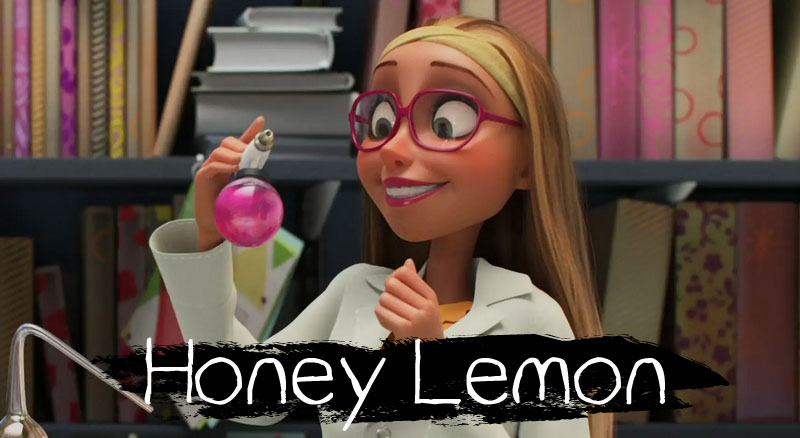 Honey Lemon is part of the Big Hero 6 superhero team. This bubbly chemistry whiz wears large magenta-rimmed glasses.
Carl Fredricksen - Up (2009)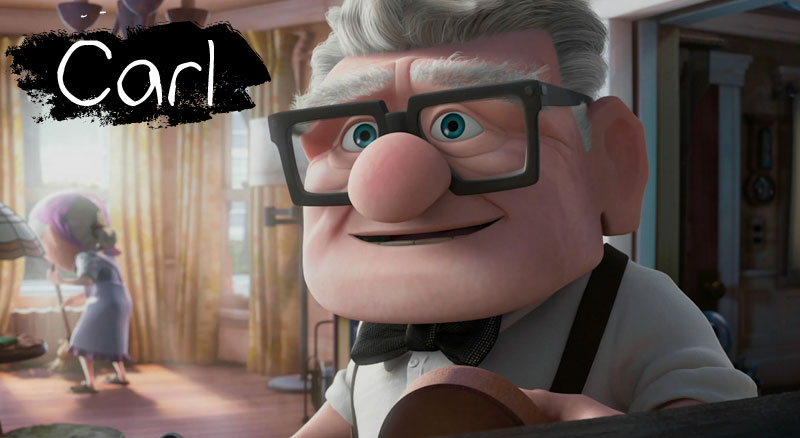 Carl is an old and cranky retired helium balloon salesman who uses thousands of his balloons to lift his house up from its foundations and off on a trip he had promised his late wife to Paradise Falls. He wears large black square glasses.
Ace "Chicken Little" Cluck - Chicken Little (2005)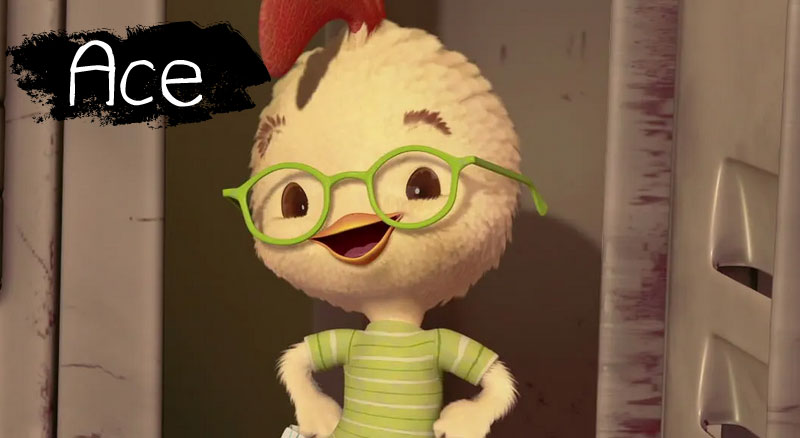 Chicken Little is the main character from the movie that bears his name. Believing the sky is falling since a piece of the sky shaped like a stop sign fell on his head, he sets out to warn everyone in the town of Oakey Oaks. He wears green glasses that match his striped shirt.
Edna Mode - The Incredibles (2004)
Edna is a fashion designer, creating original designs for supers. She wears large black glasses.
Related:
The Incredibles Quiz
Roz - Monsters, Inc. (2001)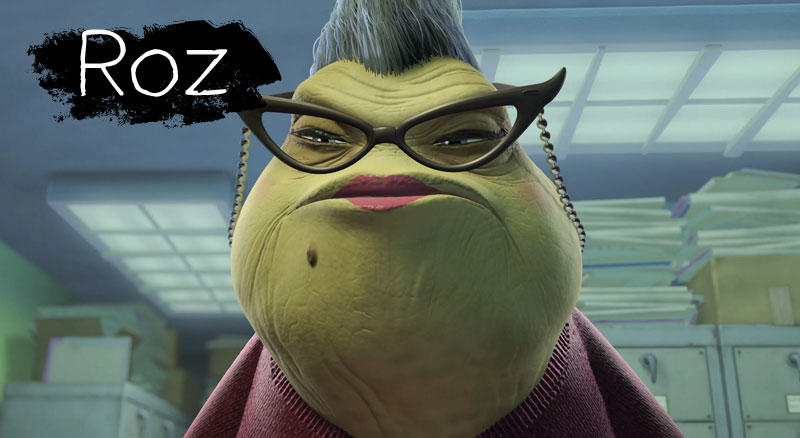 Roz is an old slug who works at Monsters, inc. She wears black cat-eye glasses.
Milo Thatch - Atlantis: The Lost Empire (2001)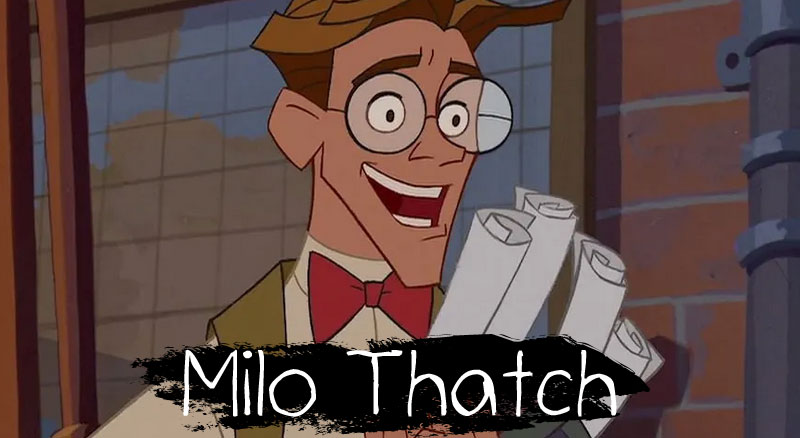 Milo is a budding linguist and cartographer who joins an expedition to find the lost city of Atlantis.
Merlin - The Sword in the Stone (1963)
Merlin is a powerful, eccentric wizard from the dark ages who helps educate young king-to-be Arthur.
Smee - Peter Pan (1953)
Mr. Smee is Captain Hook's loyal but bumbling first mate in the movie Peter Pan. Rather soft in nature, he often consoles Hook when things don't turn out as planned. He wears half-moon spectacles.
Related:
Top 10 Disney Villains
John Darling - Peter Pan (1953)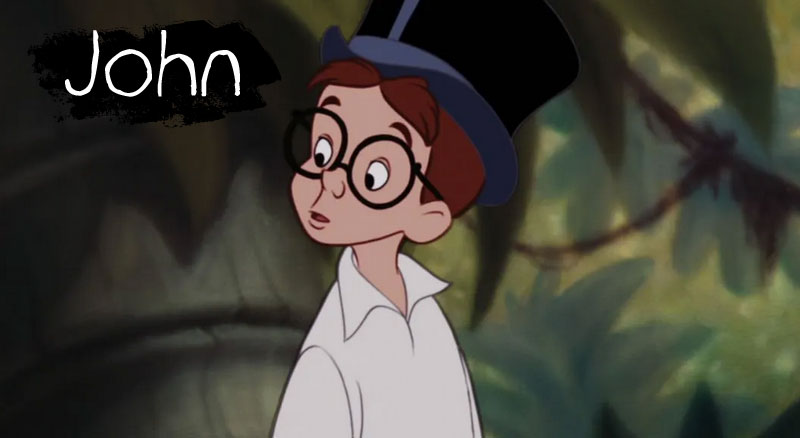 John is a main character from Peter Pan. With the help of some pixie dust from Tinker Bell and some quick flying lessons from Peter Pan, he flies to Neverland along with his brother Michael and sister Wendy.
Related:
Peter Pan movie quiz
The White Rabbit - Alice in Wonderland (1951)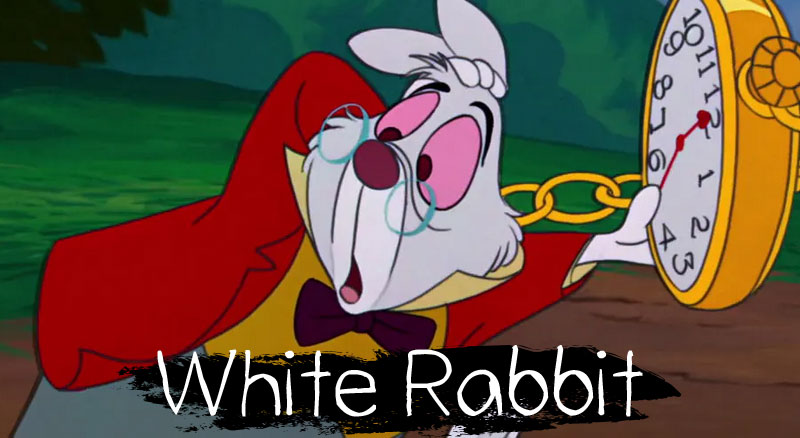 The White Rabbit is a minor character from Alice in Wonderland that first appears racing past Alice exclaiming "I'm late! I'm late for a very important date!", which arouses Alice's curiosity. He wears round glasses, through which he often looks at his watch.
Gepetto - Pinocchio (1940)
Gepetto is a toymaker who, one night, wishes upon a star that his puppet Pinocchio might be a real boy. Soon thereafter, the Blue Fairy appears and brings Pinocchio to life. Gepetto wears small square glasses.
Doc - Snow White and the Seven Dwarfs (1937)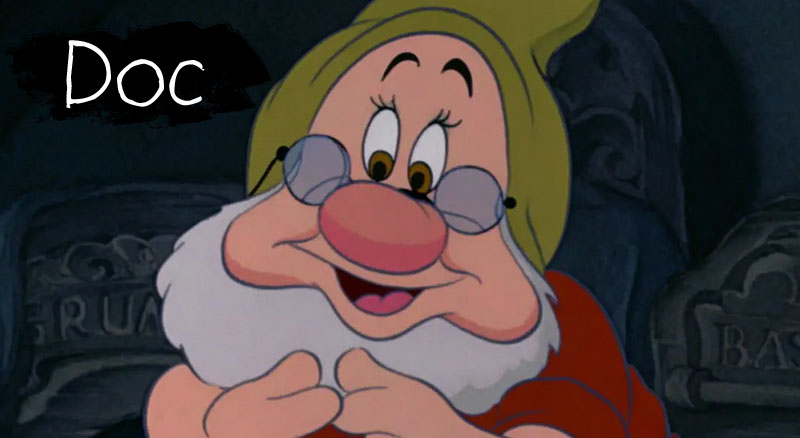 Doc is one of
the seven dwarfs
who shelter Snow White from the Evil Queen in their cottage in the woods. He works in a diamond mine. He's the only one of the seven dwarfs who wears glasses.
Related:
The Seven Dwarfs personality test